Corporate Events & Parties
Betties and Belles is a gorgeous and experienced group of current and former professional dancers and promotional models who will take your event up to the next level! Our enjoyable, contemporary choreography is attention-grabbing and can be custom built to fit your event's individual theme. At Betties and Belles, we work closely with our client's to find their personal theme, music selection, and can incorporate special games, props and costumes into the performance. Our customer's total satisfaction is our first priority and building a connection is key – we respond promptly to details and questions  from our clients and push to facilitate any changes.  Our dancers have all have major dance experience on a professional level, either with NBA or NFL teams and/or premier dance companies and have extensive training in a variety of dance styles.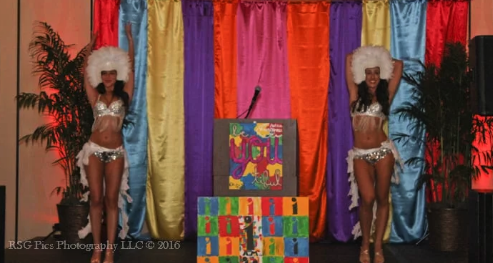 Use our Professional Dancers for your Next Event
If your company needs entertainment for a holiday party, tradeshow, product launch or big meeting, Betties and Belles can provide a WOW factor for your employees and their guests. We have provided entertainment for many corporate functions with companies across the country! Trying to find a way to spruce up your annual meeting? Surprise your employees with a welcoming ceremony or intermission (with your CEO involved)! Have a new product you need to advertise? Need performers for your company party? Betties and Belles is here to help! We can accommodate any theme, from the 1920s to holiday-inspired themes. Our custom-built costumes, choreography and team of dancers will keep your employees on their feet! However, if you are looking for a sophisticated group of ladies to host and entertain your guests, we've got you covered there too.
In addition to creating memorable company parties and meetings, Betties and Belles also has experience organizing fun team building activities for your business. Imagine your company's 500 employees learning and participating in a massive flash mob! Our team of fun, energetic leaders and teachers can make your event one to remember!
Past clients include Eli Lilly, Sprint, PGA, Gelish, Sexy Hair and more!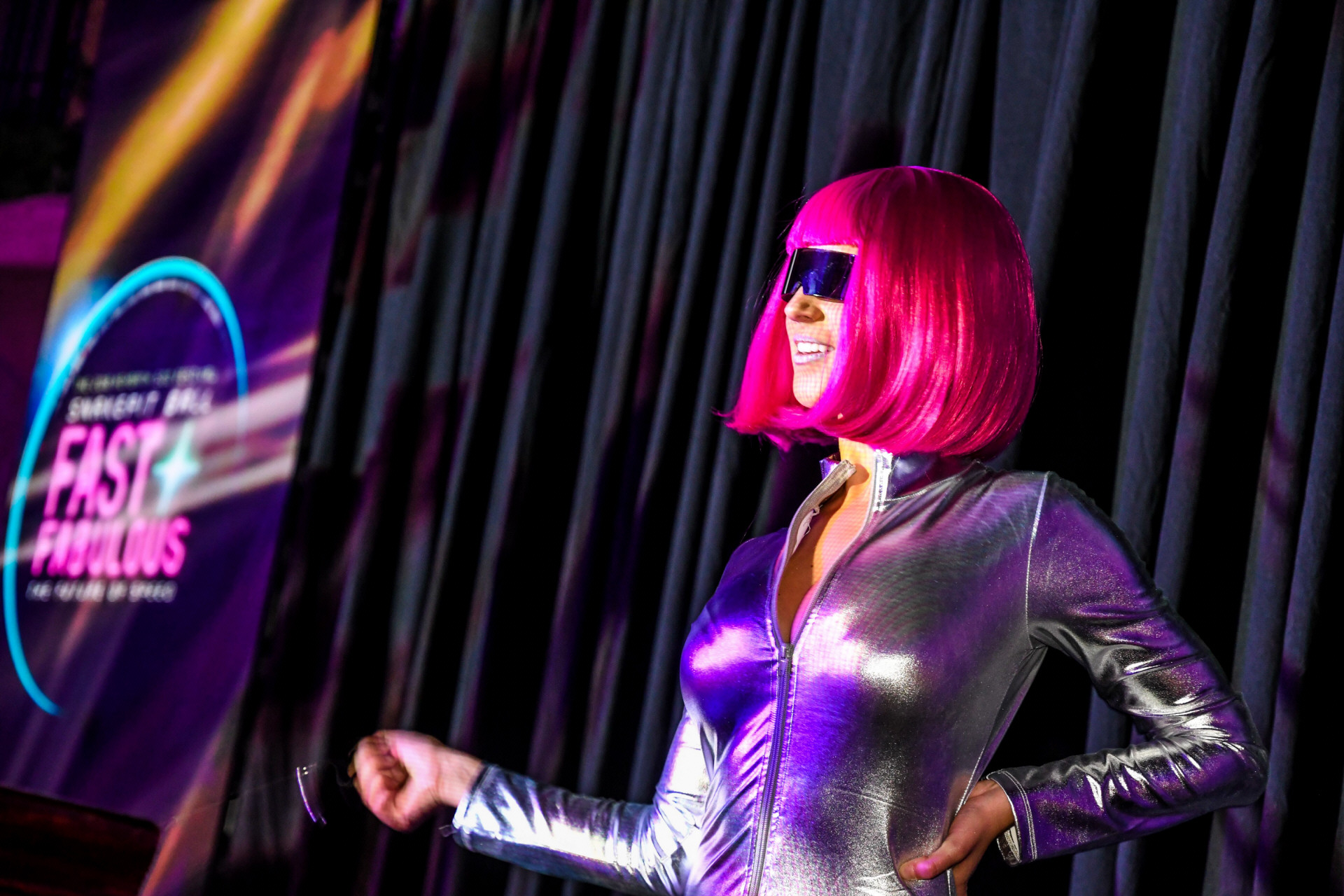 Events Our Professional Dancers Perform at
Corporate parties

Annual conferences

Holiday parties

Team building events

Meetings

Tradeshows
Auctions

Product launches

Awards ceremonies

Theme nights

Fundraisers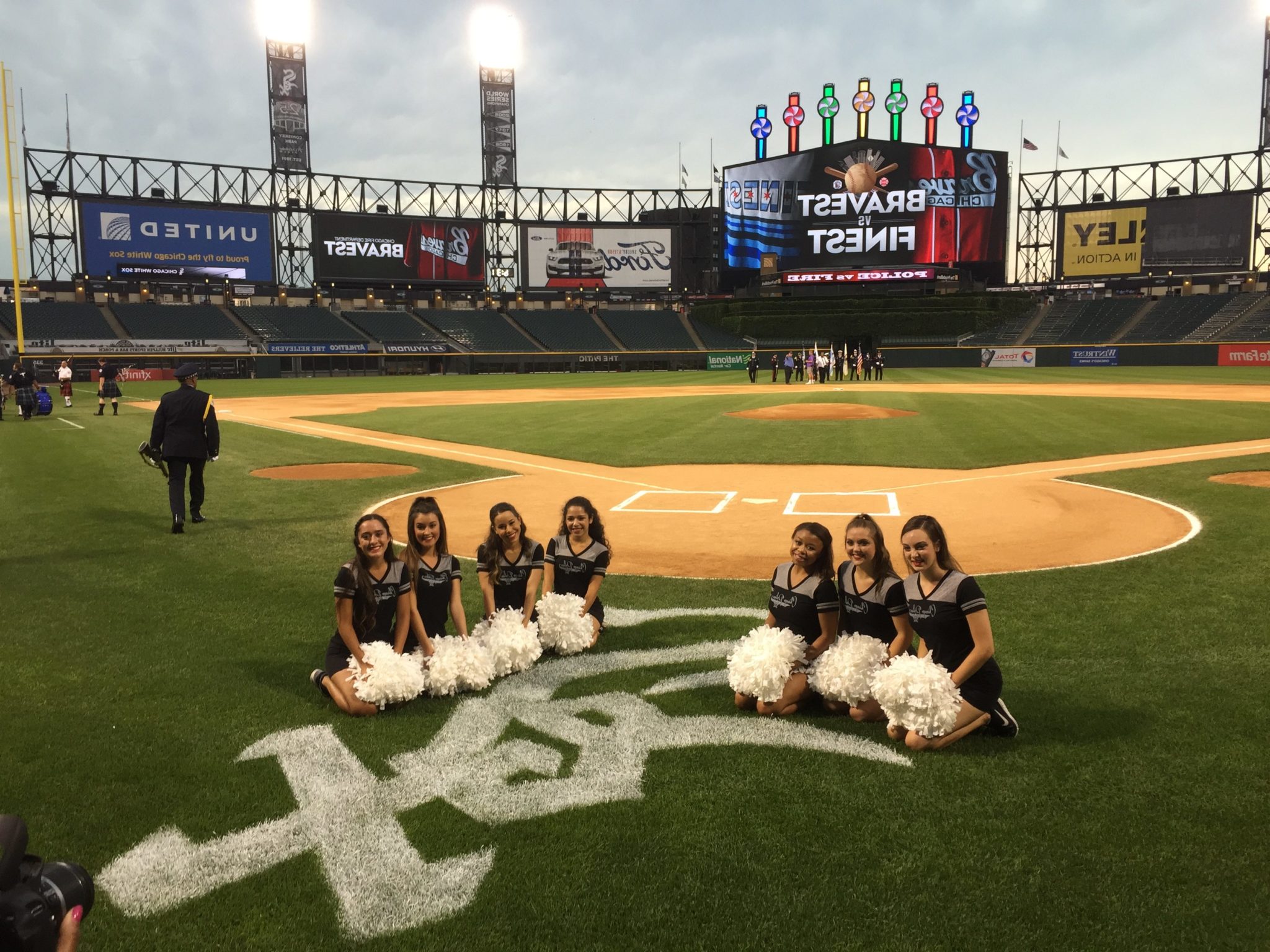 Themes Betties & Belles can provide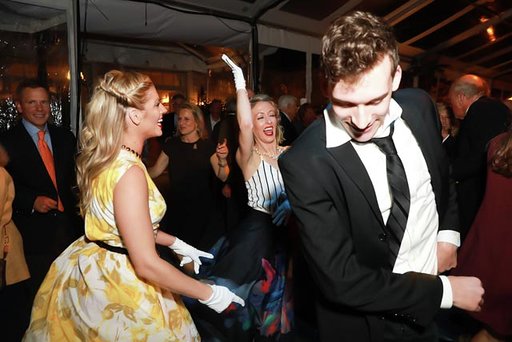 1920s
The Roaring '20s is a popular theme for many birthdays, anniversaries, weddings and corporate events. What better way to get your crowd on their feet and add pizzazz and excitement to your party by incorporating 1920s dancers? Our performers are dressed in traditional 1920s flare (including flapper dresses and vintage hats and/or feathered headpieces) will perform all the popular dance styles from the decade, including favorites like the Charleston, Lindy Hop, fox trot and Breakaway. Our dancers can even take a few minutes to teach everyone at your party some fun, easy dance steps to use on the dance floor!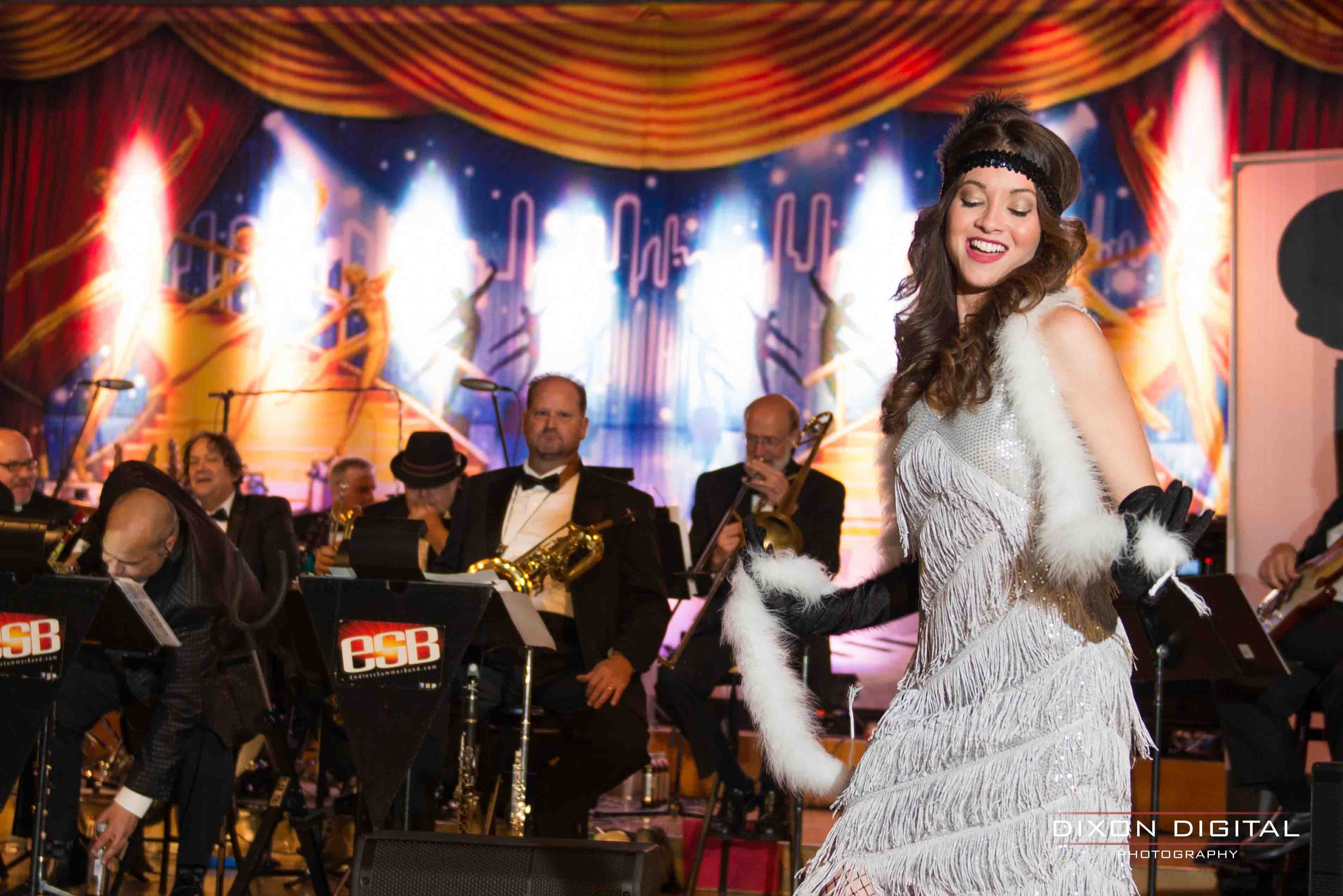 1950s and 1960s
Another popular era for dance (and a fun theme for parties like a Sock Hop), we can provide dancers to entertain your guests using traditional dance moves from the decade to get everyone twisting on the dance floor! Dancers wear fun, nostalgic attire and can act as sock hop girls of the 1950s or vintage pin up girls (family-friendly attire and dance performances only) or Go-go dancers of the 1960s! Choreographed performances or freestyle (Go-go) dancing are all options for your entertainment, using popular dance styles like the Twist, Wahtusi, Mashed Potato, Jitterbug or Swing!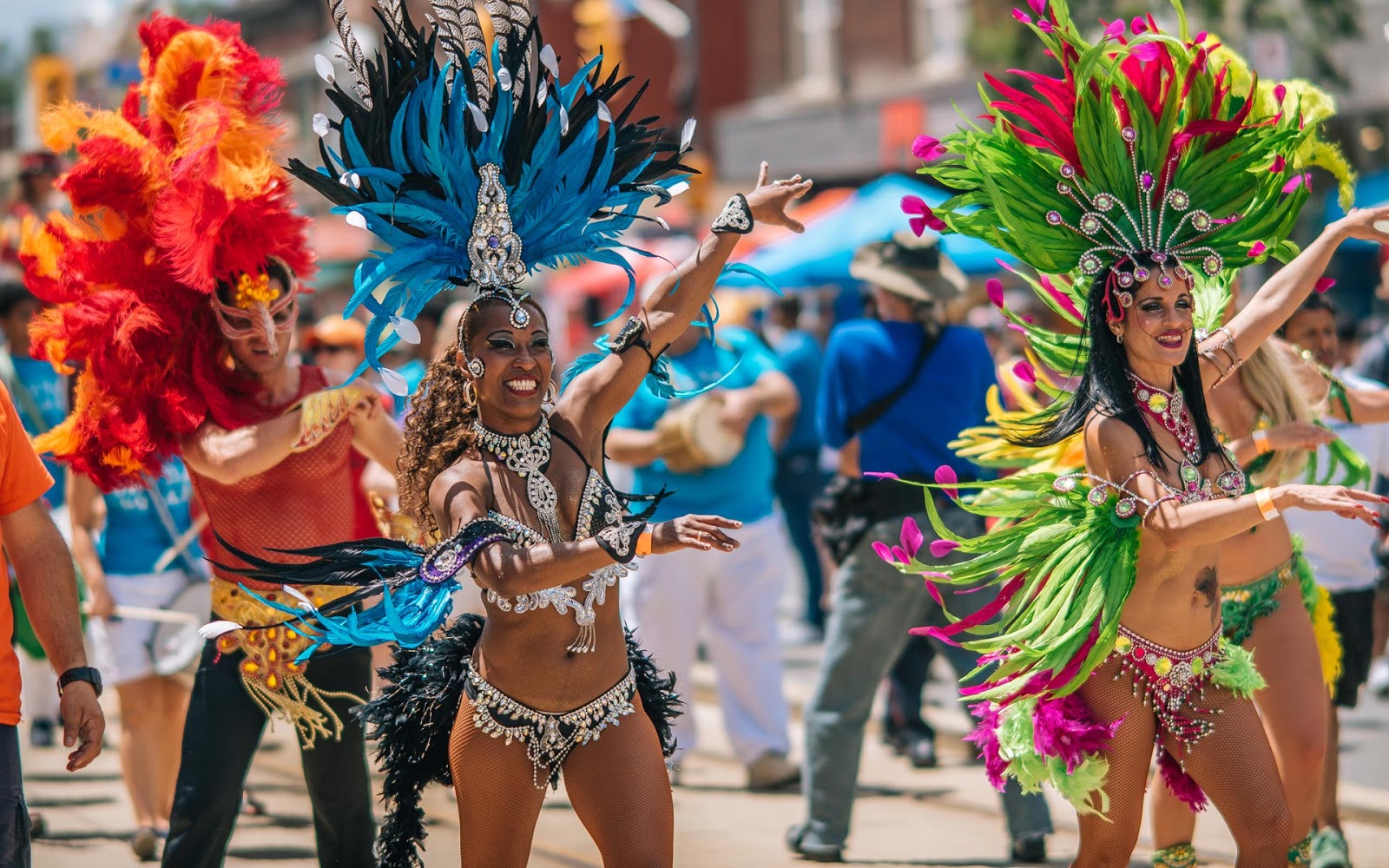 Samba/Latin
Betties and Belles has provided many Latin dance routines for fundraisers, flash mobs, marriage proposals, weddings and quinceaneras. We work with you to provide the perfect music and incorporate popular dance steps for an upbeat, crowd pleasing performance. We can provide samba dancers for your Carnivale theme, salsa dancers for your reception, Zumba instructors to give your group a workout and much, much more! If you would like dancers in specific Latin attire, costuming fees may apply.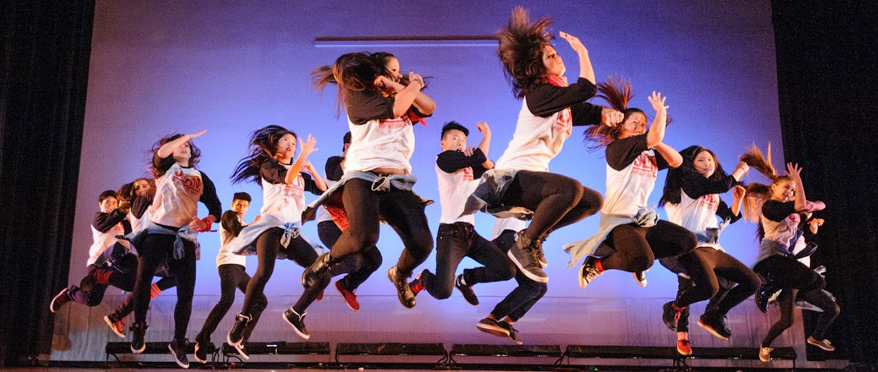 Hip Hop
If you want to hire dancers to add energy, fun and excitement to your event while using the hottest popular music, Betties and Belles can provide entertainers to thrill your crowd and encourage them to get down on the dance floor! Dancers can perform choreographed routines to the music of your choice (or we can choose the music for you) or act as freestyle dancers to add a fun element along with your music entertainment whether you've hired a DJ or band. If you would like a specific style of hip hop or jazz dance (i.e. break dancers) or would like our dancers to come to your event and teach guests the latest dance craze, please contact us for more information!
An increasingly popular dance style originating in India, Bollywood has made its way into mainstream American pop culture through reality television shows like So You Think You Can Dance and viral videos of flash mobs with Bollywood-themed routines. Fun, energetic and intricate dance moves make up this unique style of dance and is a crowd pleaser for party goers both young and old! Betties and Belles has experience providing Bollywood dance entertainment at weddings or during flash mobs for a surprise marriage proposal! Dancers can wear traditional Bollywood attire (may incur an extra fee for costumes) or blend in with the crowd as passersby or wait staff if using this dance as a surprise for a wedding reception or other celebration. 
James Bond (Bond girls, 007)

Holiday (Christmas, Halloween, etc.)
Casino Night

Bollywood
Las Vegas/Showgirl

Circus/Cirque du Soleil


Hip hop/Urban

Mad Hatter

New York, New York